These data points will determine which loan products and rates that will be offered.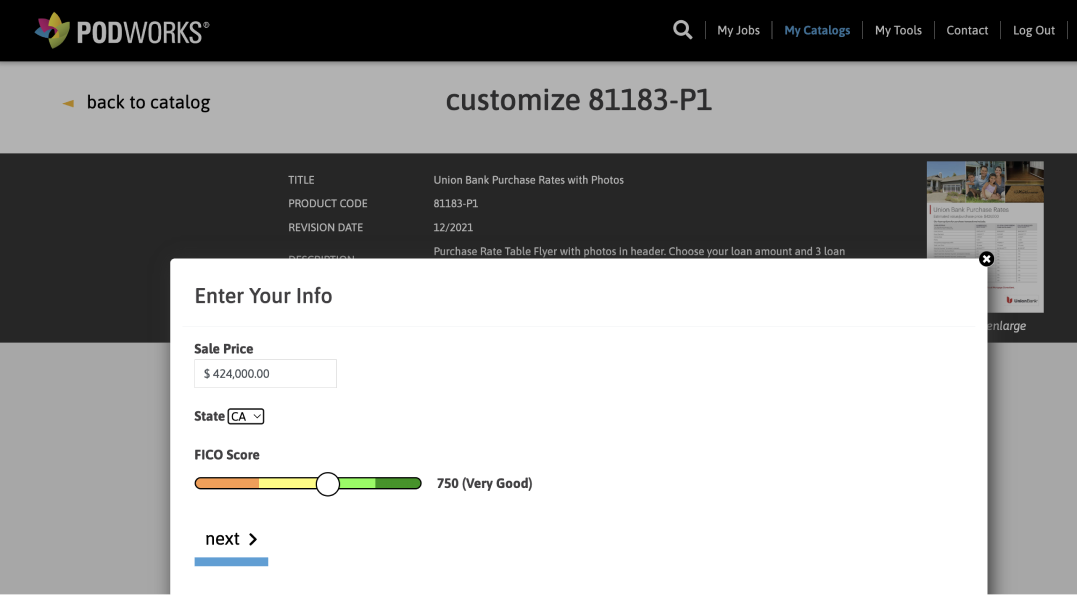 Notice that at this point you are allowed to change the down payment percentage.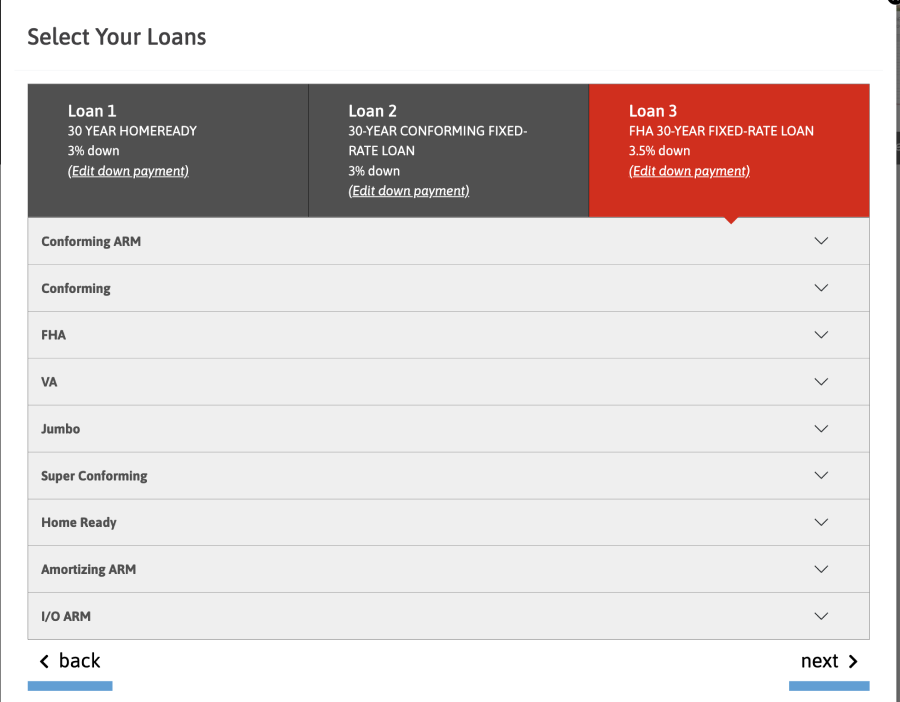 We set up and maintain databases for various teams, including their contact information and head shot. This reduces errors and keystrokes.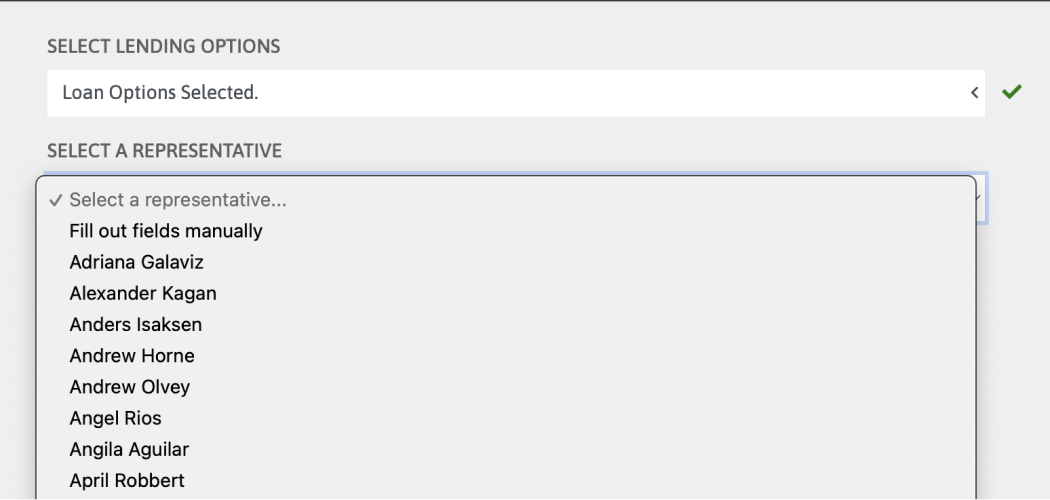 We can also set up and maintain libraries of photos or allow upload of custom photos.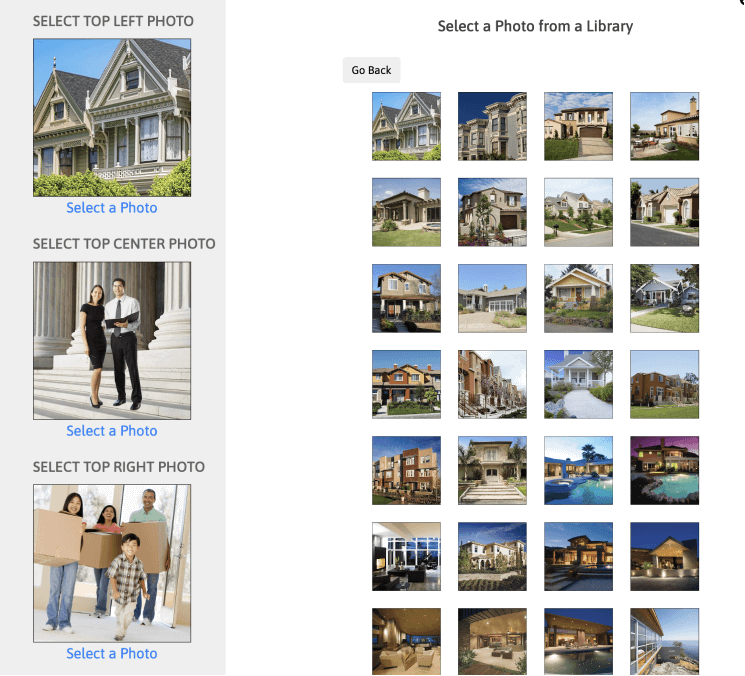 The final layout has all of the disclosure superscripts in the correct places on both front table and reverse side disclosure blocks. The table has the correct date and time.